Schedulefly is like a bottle opener for restaurant
scheduling & communication.
It's a straightforward tool that makes life easier for 250,000+ hospitality people.


"Schedulefly has been an indispensable tool through every stage of our group's growth for the last decade. The software is super-easy to use, they answer the phone when we need something, and they authentically care about what they do and how they do it. We're proud to be their customer."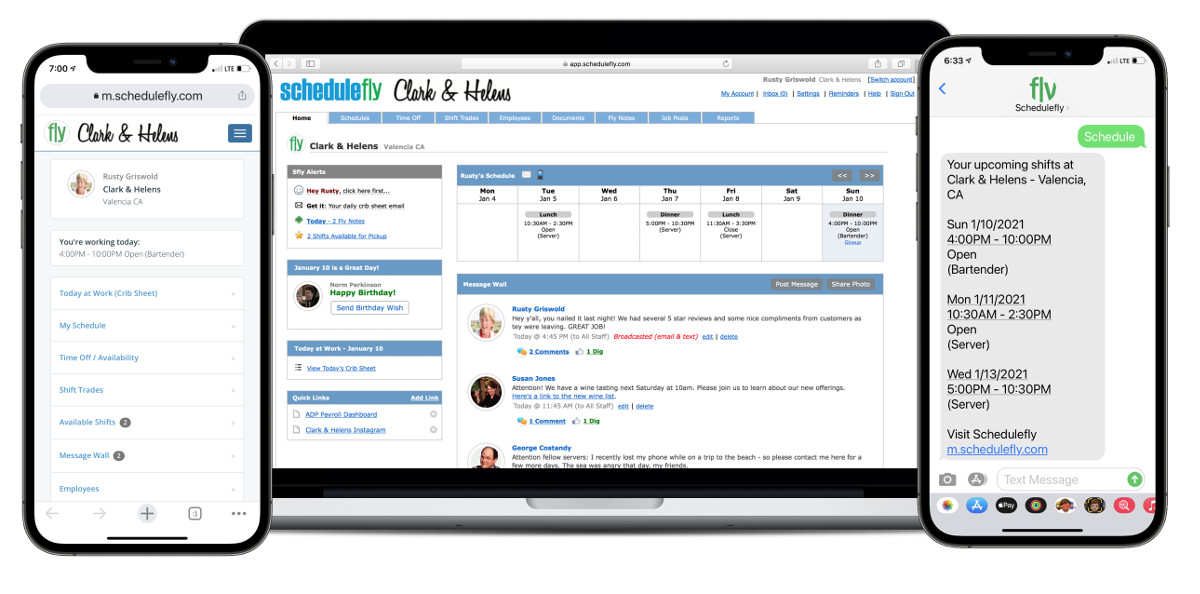 "Using Schedulefly is like driving a golf cart."