Rockstar Women of Restaurants: Episode #1
Emily Blount | Rayme Rossello | Tessa Velazquez | Johanna Yorke
---
Technology doesn't make hospitality businesses great, people do.
Schedulefly makes it easy to schedule and communicate with your team
with our
simple software
and amazing customer service.
---

"We love Schedulefly and the guys who run it! We started using Schedulefly over 10 years ago. It's so much more then a scheduling software, it's versatility and tools for communication have helped us grow. When we started with Schedulefly we had 8 employees now we have over 50 in multiple locations. Schedulefly allows us to stay connected to our staff no matter where we are."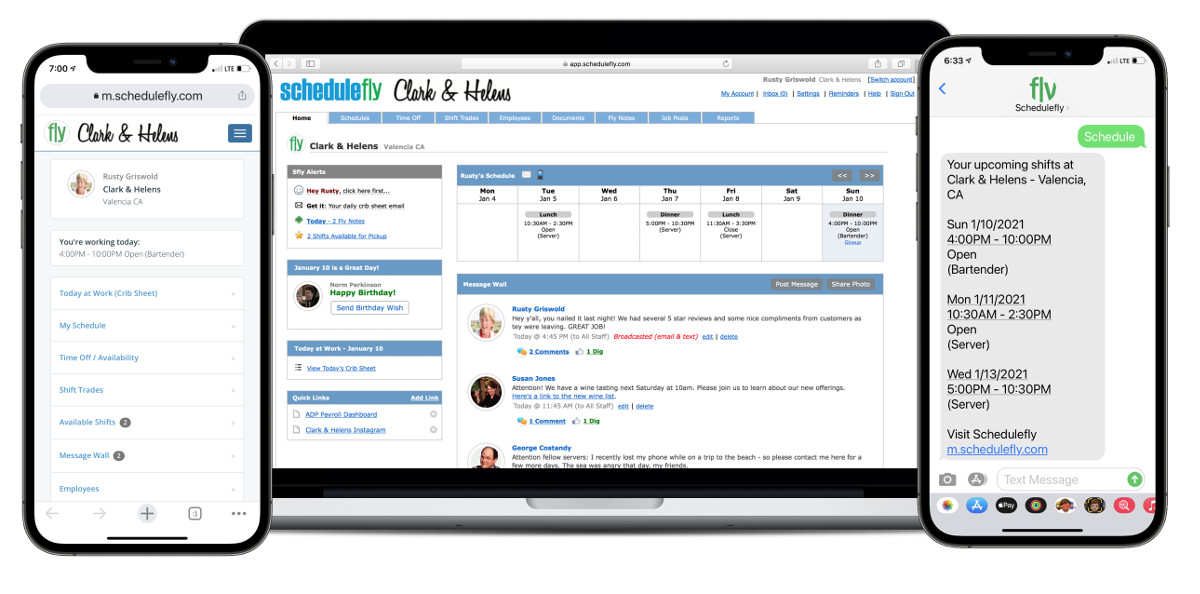 "Using Schedulefly is like driving a golf cart."
~ Don Nichol / Taco Lu Jax Beach, FL
---
A few of the thousands we are proud to serve...