Technology doesn't make hospitality businesses great, people do.

"Just wanted you guys to know that I've been in the F&B business for 35+ years and have only come across a handful of companies with Consistent Great Service and Schedulefly is one of those companies. Keep up the great work!!!"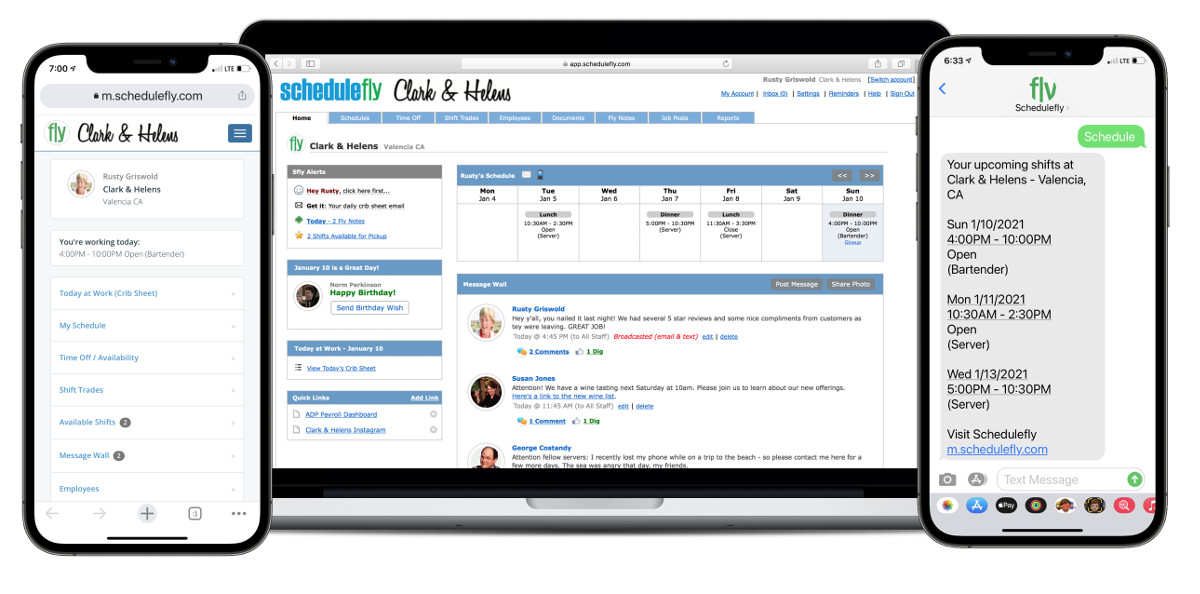 "Using Schedulefly is like driving a golf cart."
---
We serve more than 6,000 amazing hospitality businesses. Since it's just 5 of us and we don't have partners or a sales team, we attract the right customers by good old fashioned word of mouth. Here are a few...









"We love Schedulefly and the guys who run it! We started using Schedulefly over 10 years ago. It's so much more then a scheduling software, it's versatility and tools for communication have helped us grow. When we started with Schedulefly we had 8 employees now we have over 50 in multiple locations. Schedulefly allows us to stay connected to our staff no matter where we are."
"Not only does Schedulefly give us an indispensable product but they deeply care about what they do and how they do it, and that's a level of authenticity that makes us proud to be their customer."

Meherwan Irani
Chai Pani Restaurant Group
Asheville, NC
"We're stoked to be on Schedulefly. The single-login dashboard gives me a birds-eye view of our 3 locations and our staff love the text alerts whenever their schedule changes. Everything Schedulefly does is easy."
"As an early adopter of what Schedulefly has to offer, I consider it a integral part of the culture we have created in our restaurant group. Allowing, and actually requiring - employees to step up and figure their schedules out without burdening managers and chefs with what can be a grip of daily schedule requests, has allowed everyone to focus on the job at hand, running great restaurants."
"Schedulefly offers a level of personalized care and hospitality that is beyond that shown by most businesses, including those in the hospitality industry."