Schedulefly is like a bottle opener for staff scheduling. It's an uncomplicated tool that makes life easier.
We serve 7,200+ hospitality businesses straightforward software and fantastic support.
Start your free trial
We are proud to be counted on by thousands of amazing restaurants, hotels, coffee shops, breweries and others in the hospitality industry. Here are a few of them...











---
Stay informed. Stay on time. Stay fly...
We frequently send out surprise care packages with Schedulefly merch to customers around the country. The responses are always fun and usually include a photo or two of FLY gear in the wild. Occasionally, as with this video, the responses are over the top great!

Check out more on our Instagram
---
Latest from our Podcast
Episode 143: Kenneth Cribb shares the Willy Taco and FR8yard story
Willy Taco has two incredibly successful locations (Greenville and Spartanburg, SC and FR8yard (Spartanburg) is killing it with it's unique location and incredibly fun vibe. Kenneth and Wil drank some beer and sat on the upstaris deck at FR8yard after a southern summer storm and enjoyed a great conversation about hospitality and the things he and his team do to make memorable experiences for their guests. Enjoy...

Listen to past episodes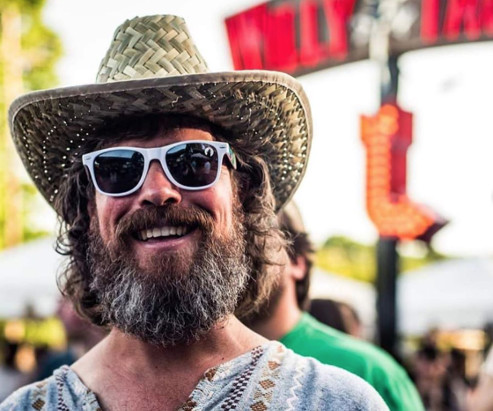 ---
What our customers are saying...



The guys at Schedulefly clearly understand independent restaurants. I see it in their simple software, in their personable authentic style, and in the books and films and projects they work on that highlight unique places like Sup Dogs. We're not just Schedulefly's customer - we're a part of their story.

Bret Oliverio @ Sup Dogs
Greenville, NC & Chapel Hill, NC

At Grassburger, we are very team-oriented and Schedulefly is part of our team! Their software is at the heart of our operations - the schedule which we all rely on, the day to day communication stream, special announcements, shift swapping, etc. If we have any questions, we can always rely on a friendly chat -- extremely refreshing in today's world! Thank you, Schedulefly!!!

Jess Kileen @ Grassburger
Durango, CO & Albuquerque, NM

What we value most as a business is authenticity. Being true to who you are and what you do, and doing what you say you're going to do. Not only does Schedulefly give us an indispensable product but they deeply care about what they do and how they do it, and that's a level of authenticity that makes us proud to be their customer.

Meherwan Irani @ Chai Pani Restaurant Group
Asheville, NC & Atlanta, GA