Friends of Schedulefly
---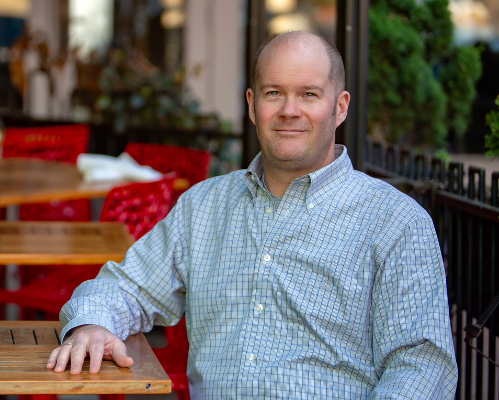 Chick Evans
Co-Owner at Maxie's Supper Club & Oyster Bar, Ithaca, NY

http://www.maxies.com
The Schedulefly team places a high value on people, relationships, and community. It must be in their DNA because Schedulefly lives these values in their flagship service, side projects, company culture and personality. It is truly a unique pleasure to enjoy real human relationships with an "online service provider". Schedulefly offers a level of personalized care and hospitality that is beyond that shown by most businesses, including those the hospitality industry. In everything they do, the people at Schedulefly use effective communication to inspire great relationships. I'm proud to be a friend of Schedulefly.
Chick's passion for the restaurant industry, fortunate educational (Cornell Hotel School) and work experience (Lettuce Entertain You & Big Red F), and desire to be a force of positivity in business and community led to opening Maxie's in 1999.

Maxie's is best described as a feel-good neighborhood joint inspired by the cuisine and culture of New Orleans. Super-fresh seafood and traditional dishes take a prominent menu position, and are given a serious boost by the bounty of growers and producers in our Finger Lakes region.

Maxie's has a family friendly appeal while also being a "let-your- hair-down" and enjoy a beverage with the locals kind of place. We have great regional wines, beers, ciders, spirits, and a bartender culture to mix it up with some style and a little sass. Festive and soulful tunes, frequently live and always free from our killer local music scene, amplifies our vibe.

The genuinely caring and hospitable professionals that we've had the ongoing superlative fortune to work with over the years truly make Maxie's great! Our people are the best, and they bring the best of themselves to our kitchen, bar and dining rooms every day. You can really feel the Maxie's Love! Maxie's makes people feel good. That's what we're all about. If you are ever in Ithaca, come check us out. We'd love to show you a great time!



It is truly a unique pleasure to enjoy real human relationships with an "online service provider."