Schedulefly is a great way to schedule and communicate with restaurant staff.
It works well on any kind of laptop, tablet or phone.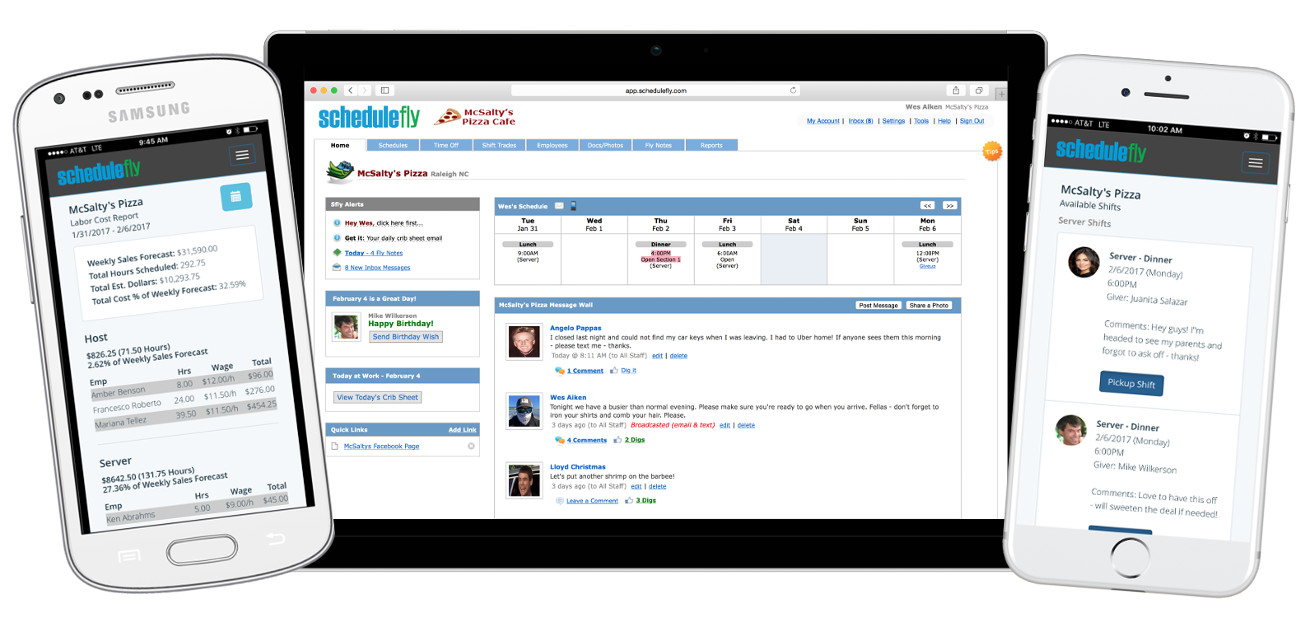 Hang your schedule on the internet.
Deliver schedules to everyone via the web and/or email and text. Shift changes and trades happen online - with your approval. Your daily crib sheet arrives via email each morning with a handy list of everyone coming in that day - along with important contact info, notes and birthdays.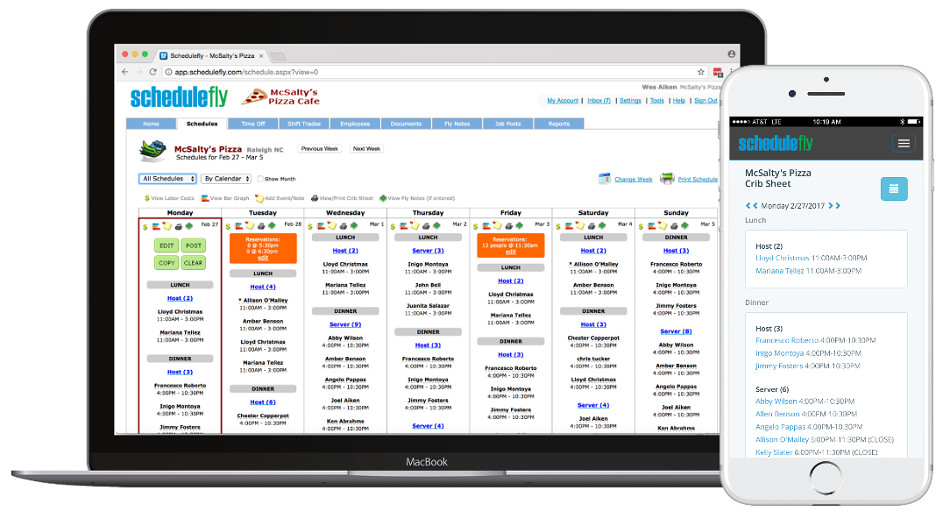 Keep an eye on what your scheduled labor costs.
Quickly view labor costs as the schedule is built and changes throughout the week. Keep tabs on labor costs as a % of your sales forecasts.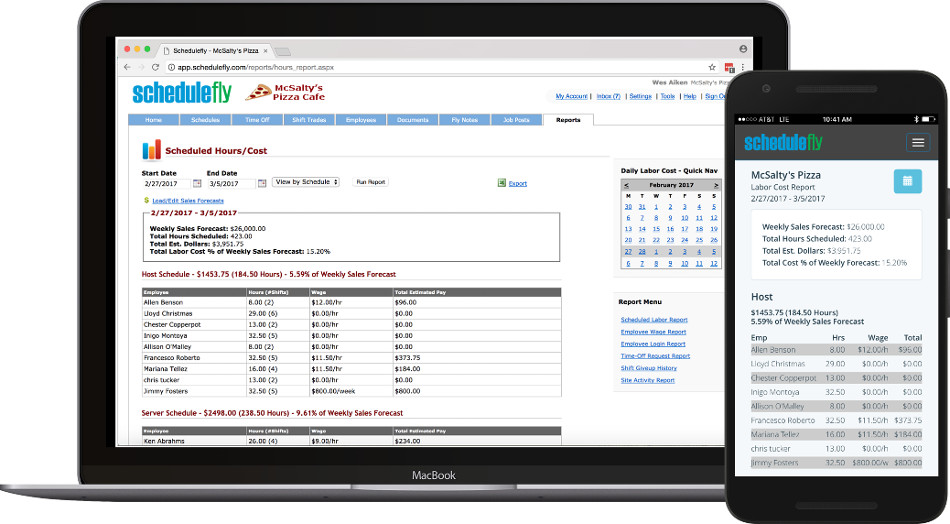 Organize your team of people into a database online.
Contact information and important details on all staff (present and past) are at your fingertips, wherever you may be.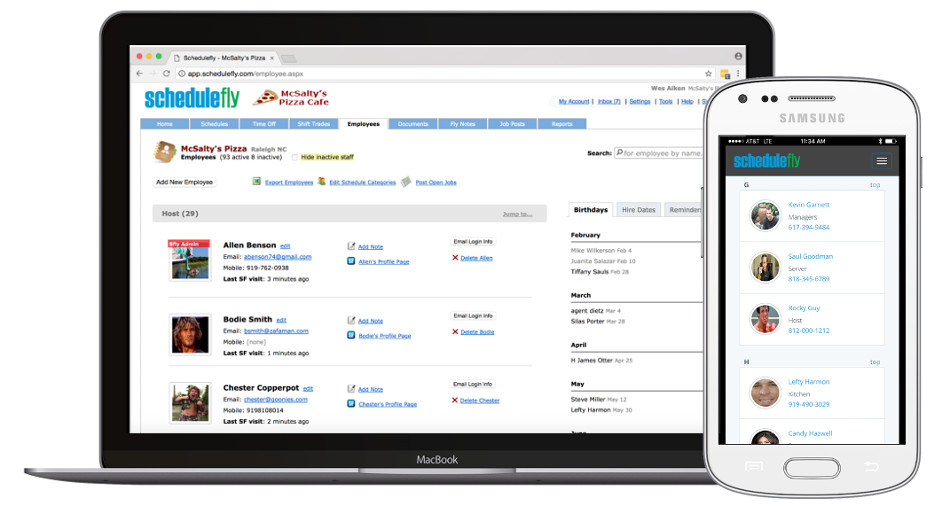 Easily manage your staff's availability.
Your staff enters Time Off requests here. You can approve or decline requests, or leave them open - using your computer or phone. When scheduling, you're armed with whose available and who has requested time off.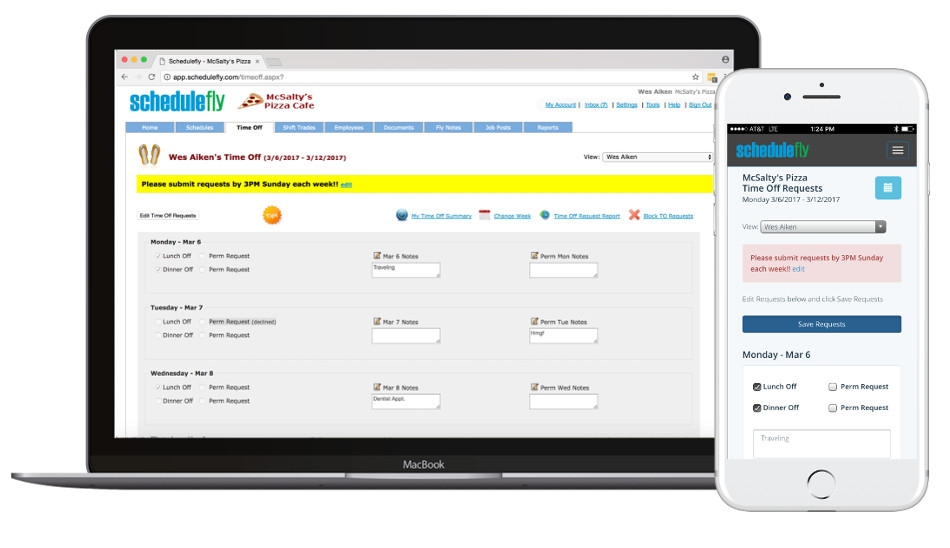 Store files and documents with us and share with your staff.
Upload important documents here and share them with your staff. Make them available to managers only - or all staff. We back everything up each day, so you'll never lose them.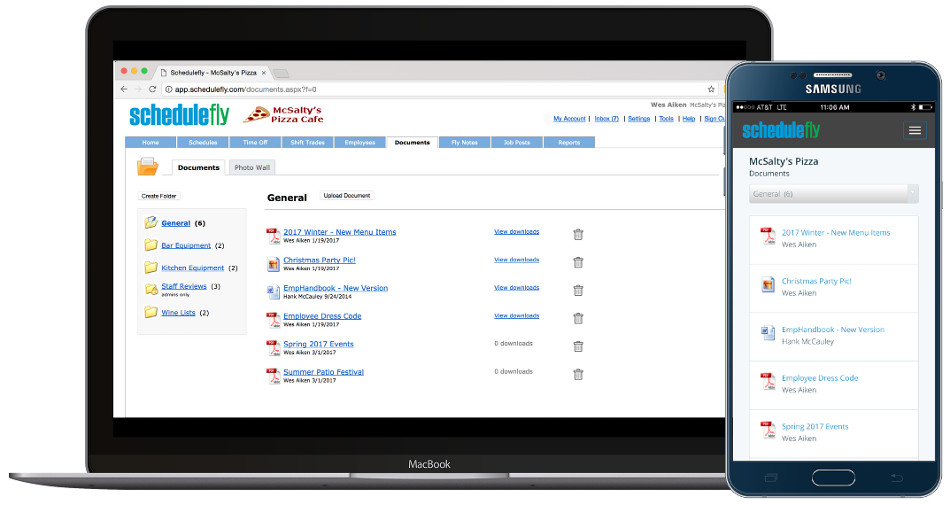 Improve day-to-day communication with your management team.
Use Fly Notes to post and share notes, events, action items etc. with your management team.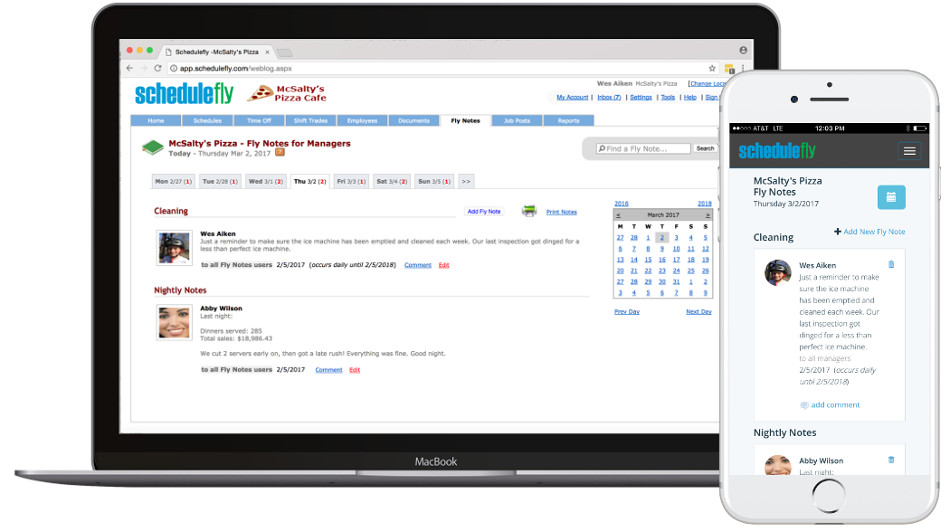 Get a bird's eye view of all your locations.
Your multi-unit dashboard keeps you updated on scheduled labor costs and pending schedule changes at each location. Easily pop in and out of each account with one login.
Organize your hiring process.
Use our Job Post tool to share your job openings wherever it makes the most sense. Get alerted when people apply and keep track of applications/resumes inside Schedulefly.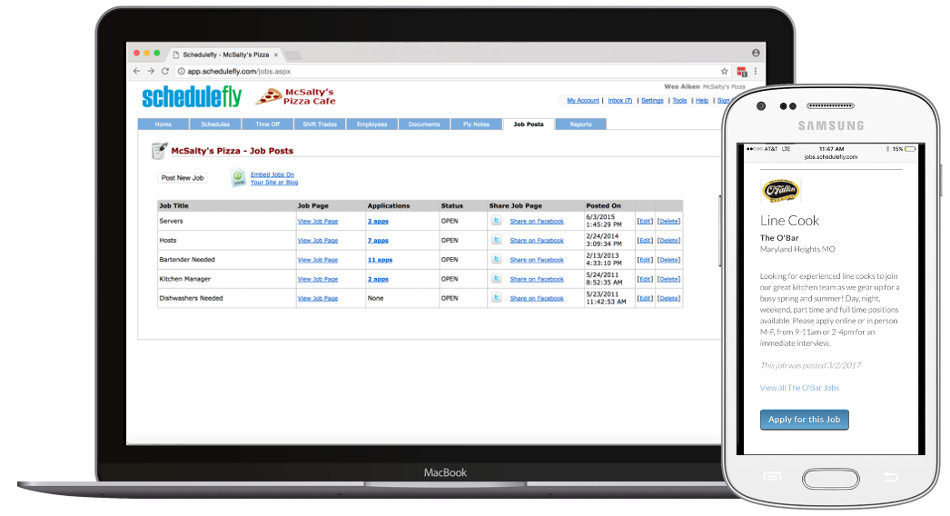 Review site activity if problems arise or a change is disputed.
See who has posted schedules, approved changes or deleted something and when.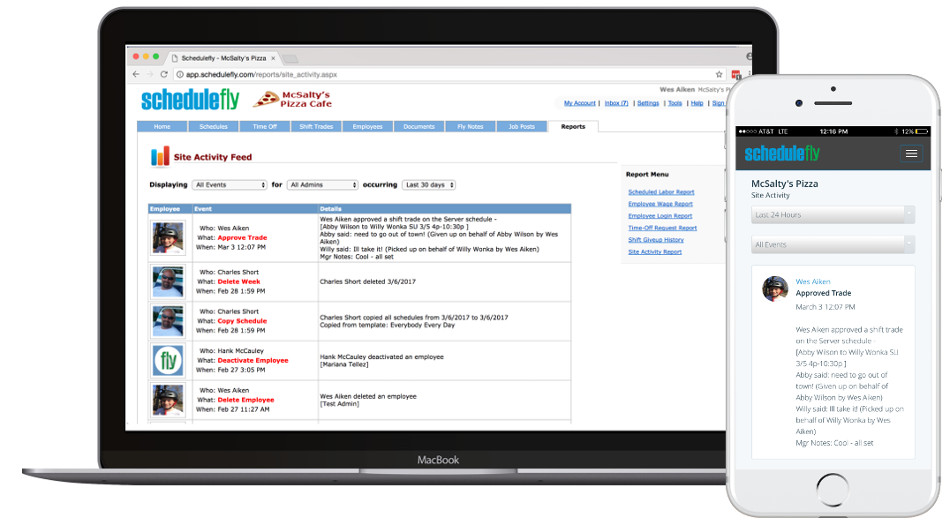 There's more inside. We'd love for you to check it out.