Schedulefly is fast, simple software for scheduling and communicating with your staff.
It comes with outstanding service and it works well on any kind of device.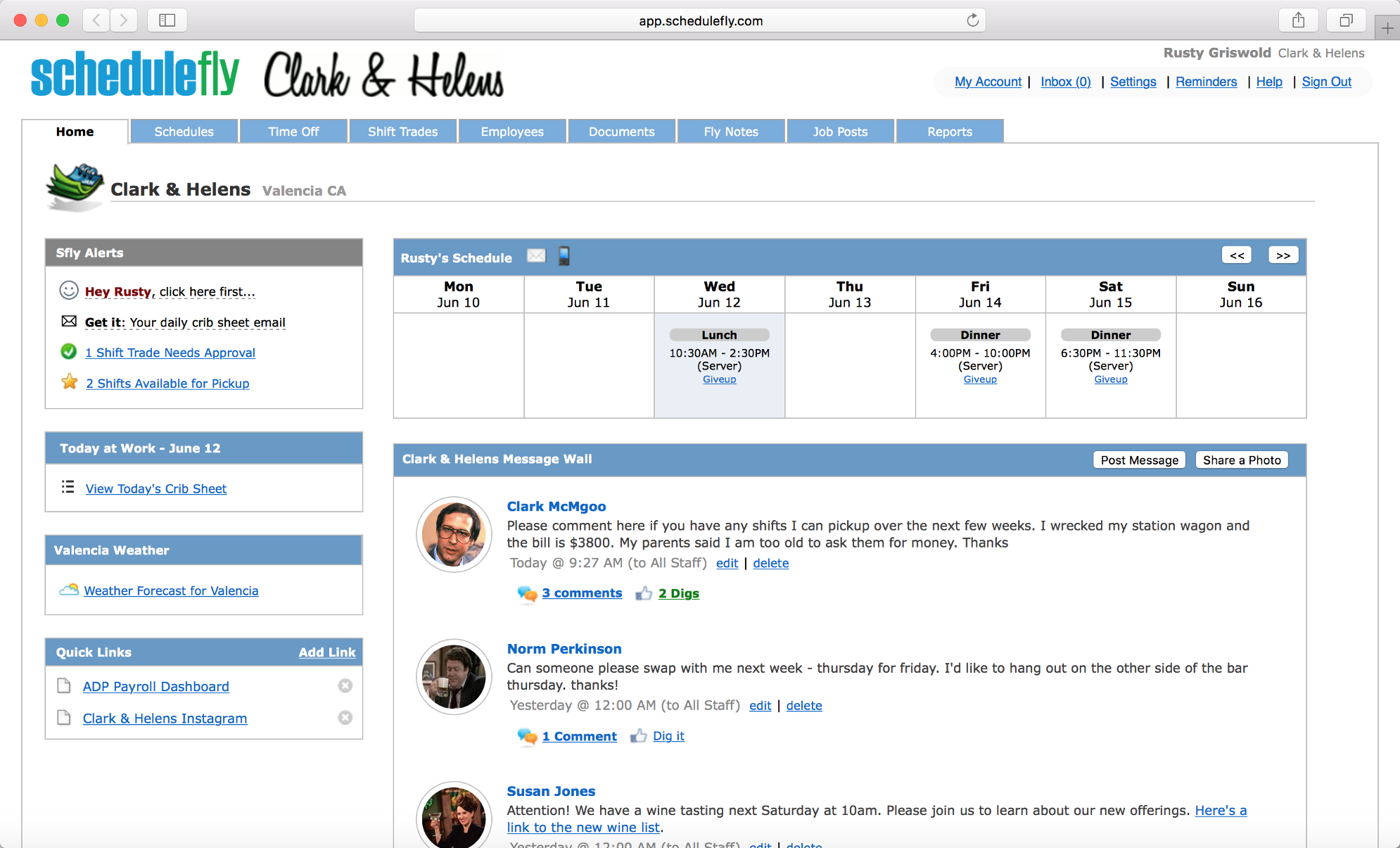 12 reasons your life will be easier...
Set Yourself Free
Create staff schedules from anywhere. Deliver to everyone with a click.
No. More. Calls!
Your team checks their schedule from their phone, tablet or laptop.
Bye Bye Scrap Paper and messy handwriting
Time off requests and shift trade requests happen here. Really, no calls or paper.
Connectedness
Everybody loves the Message Wall. Important announcements and messages happen here.
Planning Is A Cinch
It couldn't be easier to forecast labor costs. We tally up the dollars as you go.
Burn Your Paper Logbook
Fly Notes keeps managers in synch. Assign ToDos, set reminders.
Document sharing
Store your restaurant's documents with us and share them with your staff. You won't lose them and you'll print less.
Hiring Just Got Simple
The Job Post tool is so simple you'll laugh. Never lose another resume.
Staff Directory
Contact information and important details on all staff members (past and present) are at your fingertips.
Be Prepared For The Day
Your daily crib sheet (showing who's working) and any reminders you've scheduled arrive via email each day.
Multi-Unit Dashboard
Bird's eye daily view each location's scheduled sales and labor costs. Blast a message to all employees at all locations with a click..
Simple Mobile Access
Our mobile web site is scary good. It works on all devices.